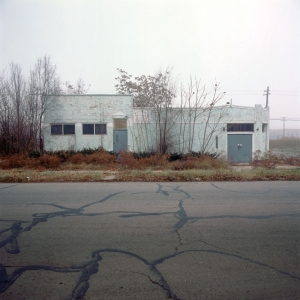 This was supposed to have been posted a week, or so, ago. But thanks to my old job, four days out of town, jury duty, and a new job to start, none of what's here is new. But, since I went to the trouble to write it, I'm posting it anyway.
Detroit vs The Media
The drama never ends for Detroit. NBC hates Detroit, and now ABC as well. ABC's new crime drama set in Detroit has got some all bent out of shape once again. As always there were some interesting comments including:
"Why must the media prortray Detroit is such a bad light." – Do we always have to ask this question? Seriously, is there any question as to why the media portrays the city the way that it does? Besides, did anyone complain about Law and Order making New York look bad, or CSI making Vegas look bad? Detroit deserves a break because it really is that bad? If only the media would give Detroit a break, surely things would improve. There were, as always, so interesting comments.
"Perhaps a chat with the directors of ABC would change their mind." – Doubt it. Why do Detroiters always want to have a chat with the media about the way the city is portrayed? And, anyway how would that conversation go? Detroiter – "Will you to stop portraying Detroit in a negative light?" ABC exec – "No."

"And I think the promo is wrong in saying that Detroit is the murder capital. I think we are up there, but more like number 3. New Orleans is #1" – Yeah, take that ABC. They really ought to get their facts straight. Oh wait, according to ABC Detroit was the murder capital in 2008…hmm coincidence or conspiracy to paint Detroit badly?

"Was anything truthful said? Or is it Americas' loss of integrity personified." – Huh?

"I'm as sensitive to Detroit's image as anyone, but I think that viewers will be able to decipher this as fiction." – One might think so, but judging by reactions, that sentiment is not shared by many others."

"So i can understand why ABC is doing a crime series set in Detroit.It's about time. What took so long? I think I'll send them some story ideas. I have many, too many, & these are all true, nothing make-believe." – This one makes sense..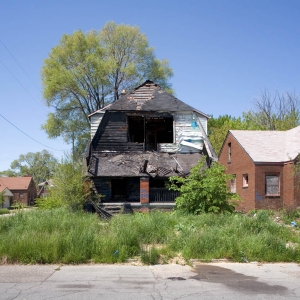 What Detroit Has
What does Detroit have, beyond high unemployment, high crime rates, and bitter defenders? Well according to POP City, Detroit has a few things Pittsburgh ( and presumably, other Rust Belt cities ) could use. Of course POP City is owned by Issue Media Group, which also just happens to publish Model D and Metromode as well, booth of which ardent Detroit boosters. Nonetheless, perhaps there are some good things that Detroit has, that other places could use. According to POP City, Detroit has:
The Greening of Detroit:
I can imagine that almost no other city in the United States has an organization quite like the Greening of Detroit, of course no other city has the amount of abandoned land that Detroit has. I like the Greening of Detroit and what they do.
Tech Town:
Tech Town is a great idea, and I hope some great things come of it. Bringing smart, creative, and innovative people together is exactly what Detroit needs. Technology may make it possible to work in isolation in Bad Axe, but in reality innovation comes from people pushing the envelope, and building on one another's successes. This doesn't often happen in isolation. It's the reason Silicon Valley, Boston, and NYC keep creating new companies, and why they get so much of the investment dollars.
The M-1 Rail Project:
Detroit doesn't have this yet. It is hoped that construction will begin before the end of 2010. Unfortunately, it takes several years to complete a section of rail through an urban area, and in an area that continues to lose population, it'll will be difficult to make it happen.
Art:
Detroit does have this, and some good stuff at that. But projects such as the Heidelberg Project are products of an extreme situation that nobody wants. I really like the Heidelberg Project, but I'd rather not have the massive amounts of blight and abandonment that has to go along with it.
A Food Scene:
I can't comment on Pittsburgh's food scene, but Detroit's food scene is decent, but not incredible. I love Slow's but, even cities with lower populations, such as Denver and Portland, have better food scenes than Detroit. Five or six places…even a dozen good places aren't enough for an area the size of Detroit.
Regardless of whether or not I feel this list is a good example of what other areas need or not (I don't), the metropolitan Detroit area does have somewhere in the neighborhood of 4.5 million residents. That's a significant amount of people, who could be customers, and employees or employers. Whether or not the area can capitalize on that depends on the decisions the residents, businesses, and politicians make over the next decade or so. If we were to look to the decisions of the past 40 years the outlook would be rather grim. Perhaps though, the next generation of policy makers can make better decisions than the last.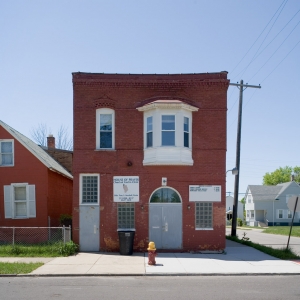 What Detroit's Losing
Unfortunately this is an easy one. Detroit's losing everything from people to money. What is really bad, is that metro Detroit is losing young college grads. I recently read this article about college education rates in Milwaukee, Wisconsin. Scroll down to the section titled, "By the Numbers". My guess is Detroit doesn't compare very well, even considering Milwaukee's meager numbers.
What Detroit Needs
What Detroit needs is pretty much the inverse of what it's losing, including a young, educated workforce, immigrants, Innovation, and, well…pretty much everything. Recovery seems to be a tricky, chicken/egg situation. Hi tech businesses locate where the talent is. Talent locates where the jobs are. Jobs are found where the hi tech businesses are. With each being a prerequisite for the other, how do you attract either one to Detroit? This is one of the arguments many make against authors such as Richard Florida. Reading what urban theorists such as Florida have to say make many feel that the"in" places, such as Chicago, D.C., and Silicon Valley, have already won. There's no possible way to beat them if you take Florida's theories without actually reading far enough. And that's true to a certain extent. Nobody was able to beat Detroit as the automotive capital for 75 years or so, even with such bad management decisions. However, that didn't stop Chicago, D.C., or Silicon Valley, and many, many other places, from thriving. Detroit doesn't have to be Chicago, but it does have to be something other than the same old Detroit we've all known for far too long.