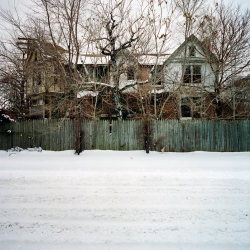 A discussion with my sister-in-law, regarding the inevitability of change, facing change, and dealing with change, somehow made me think of Detroit. Detroit's like some people I know who refuse to face up to the fact that change is inevitable. And not only that it's inevitable, but that you'd better prepare for it, and make the most of it. Once change is accepted, it can become an opportunity. Anyone who knows me, is well aware of how irritated Michigan's, and Metro Detroit's, resistance to change makes me.
As an individual, I, like so many others, had to face up the reality that the opportunities that my previous career choice, and my location in Metro Detroit, offered were limited. I mourned the loss of what I once had, and moved on. I learned new skills, used my spare time to build up some experience in my new industry, and, along with a move to a new, more economically viable location, am making a good living in an industry with a lot more current and future potential.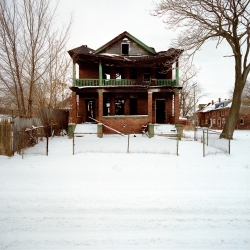 For Metro Detroit, it's time to mourn and move on. The past is past. It's time to look towards the future. Time to figure out how to become relevant in the 21st century. When I talk with friends,with similar sensibilities, I always realize how we are simply preaching to the choir. More and more, people are coming to the realization that we are in the midst of a dramatic shift away from our industrial past. When will a Critical Mass emerge, that will force the change upon the area, that is necessary Detroit's survival? Talk is cheap, and as these articles suggest, there's plenty of talk…plenty of preaching to the choir. How can we convince the skeptics that change is not only inevitable, but necessary, potentially the best thing that can happen to the area?
New Detroit: A Radical Vision of America's Greenest City
Immigrants in the 313: This is where the future begins