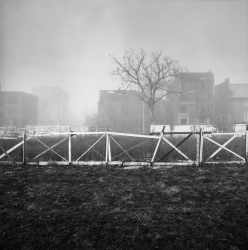 I told you so. That's what I want to say to those who said I was needlessly negative, couldn't see the positive side of Metro Detroit, and didn't believe the area was on the way up.
Now before anyone gets to worked up, I should state that I didn't want to be right. We own a rapidly depreciating house that we spent six years renovating. Most of our friends and both of our families live there, own houses there, and earn their livings there.
Honestly I never thought of myself as a pessimist, but more of a realist. I've always felt that those who accused me of seeing the glass as half empty were painting themselves a rosy picture. They simply did not want to see the writing on the wall. The path Detroit was on has been easy enough to see. Currently almost everyone we know in Michigan is either recently unemployed or has a spouse recently unemployed. Maybe the current economic situation in Michigan shows I was right, but it doesn't make me happy.
Hopefully Detroit, and Michigan, will recover in the foreseeable future, but I fear it's going to be a while. The rest of the nation is hurting too, and even if the (not so) Big Three pull out of the nosedive they're in with the help of the taxpayer loans, Detroit's still going to have to wait for the public to start buying cars, and American ones at that.